Report: Canadian pandemic media spending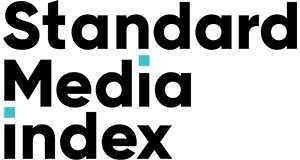 Standard Media Index has released a report of the impact of the COVID-19 pandemic on media spending in Canada. According to the report, the Canadian agency media marketplace grew 2.8% in the first two months of the year. The emergence of COVID-19 in the second half of March resulted in a 40% decline in media spending between March and May, totaling an overall reduction in media spending of 26.6% for the year so far. Media spending in April and May this year was less than half of that in 2019.
By product category, personal care products and medications increased their advertising by 6% during the pandemic. Toys and fitness products were among the least impacted categories. Advertising for media products declined 11%. Food and household product advertising declined by 11% and 12% respectively. Financial services advertising declined by 25%, while retail ad spending decreased by 29%. Alcohol advertising dropped by 47%, while travel advertising experienced the largest reduction at 53%.
"Over the past three months we have seen the enormous impact COVID-19 has had across most facets of our lives," said James Fennessy, CEO of Standard Media Index. "For the media and advertising industry specifically, we saw media investment in April drop to less than half of last years. Although, in May we began to see some slight recovery in the market, not surprisingly, television and out-of-home continue to struggle with the suspension of sports programming and live events. Digital is the one area that has shown early signs of picking up, which we expect to accelerate in the coming months. E-commerce has helped to fuel this pick up in digital, as more shoppers shifted to online purchases."
Comments